Improving the effectiveness of your sales can be divided into four actions: Increase the number of sales opportunities, drive up your average deal size, optimize your sales win rate, and shorten the length of your sales cycle.
Using firmographic data together with predictive scoring is a perfect way to start check boxing these actions and feeding your sales pipeline with a sizeable number of good, quality prospects.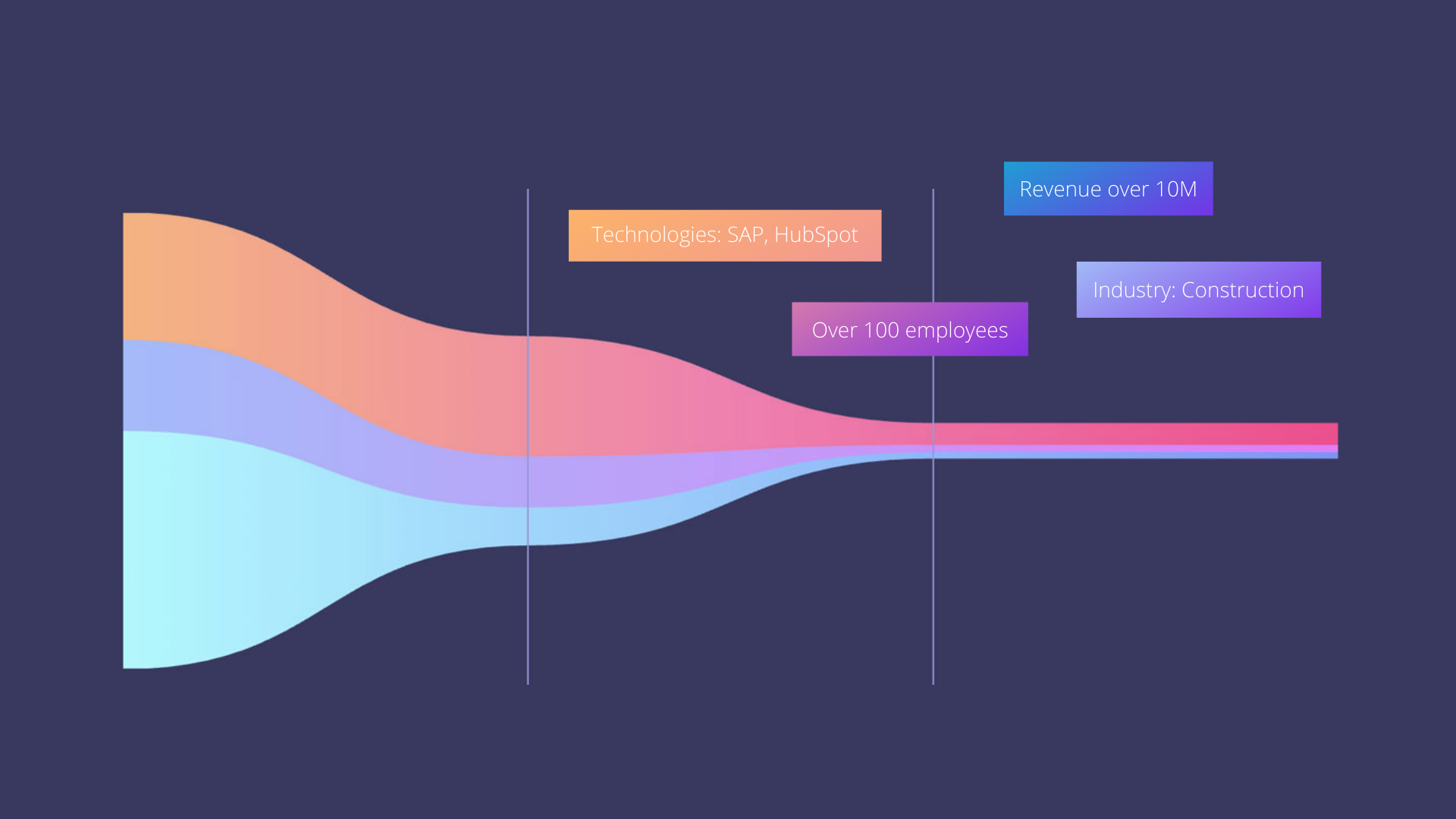 What is firmographic data?
Whereas demographic data is focused on information about individuals, such as contact names and purchase preferences, firmographic data includes information about organizations or companies.
Firmographic data can, for example, include information about:
Industry type

Company size

Total sales and revenue

Current business location

Ownership framework

Growth trends
Collecting and analyzing firmographic data is important as it helps you to understand the real potential of your sales cases in the pipeline.
For example, what kind of industries are the most interested in your products and services, which country shows the most potential, and whether your service fits better the needs of small or large companies.
Firmographic data can also be used to identify your best audiences and targeting your marketing campaigns.
---
Did you know that...
With AI-powered predictive scoring, you can use both, behavioral and firmographic data, to score your accounts.
Artificial intelligence is making it easier for businesses to identify their prospective customers and most potential leads. In order to do this, you need access to the tools that will provide all the relevant data needed for the predictions. InlineInsight data platform uses AI and predictive scoring to get there. The platform connects all your marketing and sales tools and provides a rich and robust data warehouse solution.
---
How

firmographic data can be used in predictive scoring?
Our Account Scoring model first zooms in historical sales data, meaning the lost and won sales cases in your CRM. This data can be enriched with additional firmographic data by using a company data provider, such as our friends at Vainu.io.
Historical data and firmographics are then used for cracking open the "DNA" of your most successful cases. This means getting a clear idea of the common features of your best customers. This information can now be used for pulling out new prospect clients with matching "DNA" for customer acquisition from the company data provider.
This way you can increase the number of quality prospects in your sales pipeline and achieve faster business growth.
Here you can read more about how our friends at Vainu.io approach data-driven sales.

Interested to hear more about data solutions using firmographics? Thinking about employing Account-Based Marketing? Contact us here to get inspiration or tools for superior results.