Miten voit hyödyntää tekoälyä liidipisteytyksessä? Liidipisteytysalgoritmin rakentamisen perusteet. Datan hyödyntäminen pisteytyksessä.

Ennakoiva pisteytys vs. perinteinen manuaalinen pisteytys - mitä ovat suurimmat erot?
Tekoälypohjaisen pisteytyksen hyödyt. Tyypillisiä käyttötapauksia ja niiden hyötyjä.
Entäs meidän yrityksen data? Tyypillisiä kysymyksiä ja huolia organisaatioilta pisteytykseen liittyen.
---
Webinaarin asiantuntija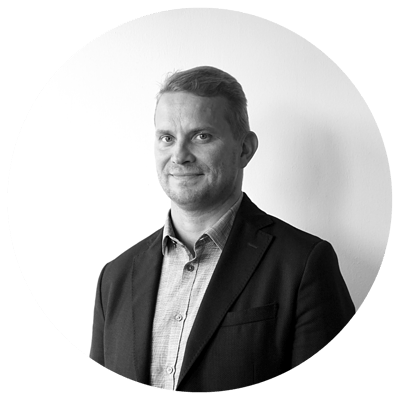 Niko Päivärinta
InlineMarketin toimitusjohtaja
---
InlineMarket
InlineMarket is your local partner for insights and optimization. We enable your organisation to establish unified and meaningful KPIs and goals and get all of your insights from one reliable place. By doing so, we help you break down any silos in your organisation. Read more about us.