Myynnin ja markkinoinnin yhteistyö on avainasemassa, kun halutaan parantaa toimenpiteiden tehokkuutta ja kasvattaa liikevaihtoa. Dataohjautuvat prosessit tukevat yhteistyötä ja mahdollistavat ennakoivan analytiikan hyödyntämisen.
Webinaarin sisältö
Myynnin ja markkinoinnin muuttuvat roolit.

Data muuttaa myynnin ja markkinoinnin rooleja ja olemassaolevia prosesseja.
Askeleet dataohjautuvaan myyntiin ja markkinointiin. Dataintegroinnit, prosessit ja raportointi yhteistyön tukena.
Dataohjautuva markkinointi prosessina.

Millä tavoin liidien prospektointia, nurturointia ja myyntiä voidaan tukea dataohjautuvan prosessin avulla?
Webinaari on kestoltaan noin 30 minuuttia.
---
Webinaarin asiantuntija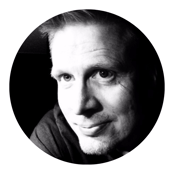 Ari Heino
Ari has extensive experience working with global, regional, and local customers across the Nordics. He is passionate about data analytics and AI and ready to take your business to the next level.